As mentioned, a pleasant working environment is important for Prepr. In our experience, these social events strengthen positive relationships between coworkers within every department. One of the reasons we organize these social events is so everyone can socialize and get to know each other better or make a connection they wouldn't have otherwise. With different departments, you normally don't talk to everyone. A social event is a unique opportunity to talk to those that you wouldn't normally cooperate with and see other people, and of course sides, from the company.
The event started with a short company presentation. Every Prepr employee is a part of our growth and therefore has an important role within the company. We find it important to keep everyone involved with the overall direction that Prepr is heading. For that reason, our CEO, Jouko Huismans, gave an encouraging and motivating presentation of Prepr's roadmap and goals for the upcoming year. Since the number of employees has doubled compared to the beginning of this year, we have the talent and knowledge in-house to reach for the stars in 2023. After the company presentation was done, everyone was up to date on the business side and it was time for some fun!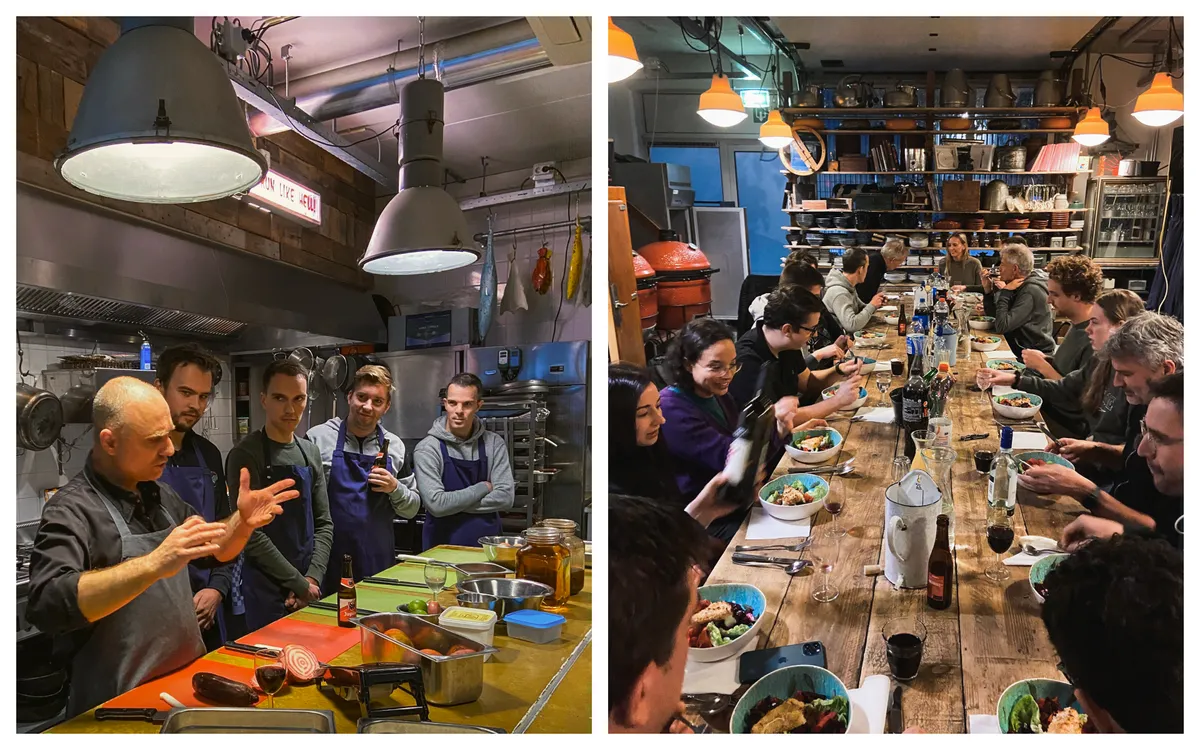 At Prepr we eat lunch together, and we will chat and talk about all sorts of topics. One of the topics during the lunch is vegetarianism/veganism and the climate. We enjoy good food and focus on sustainable, environmentally friendly food options. Therefore, it was for obvious reasons we chose a vegetarian cooking workshop. We gathered in a big kitchen in Utrecht, which is called 'Keukenvuur', and let the chef instruct us on what to make for our delicious three-course dinner.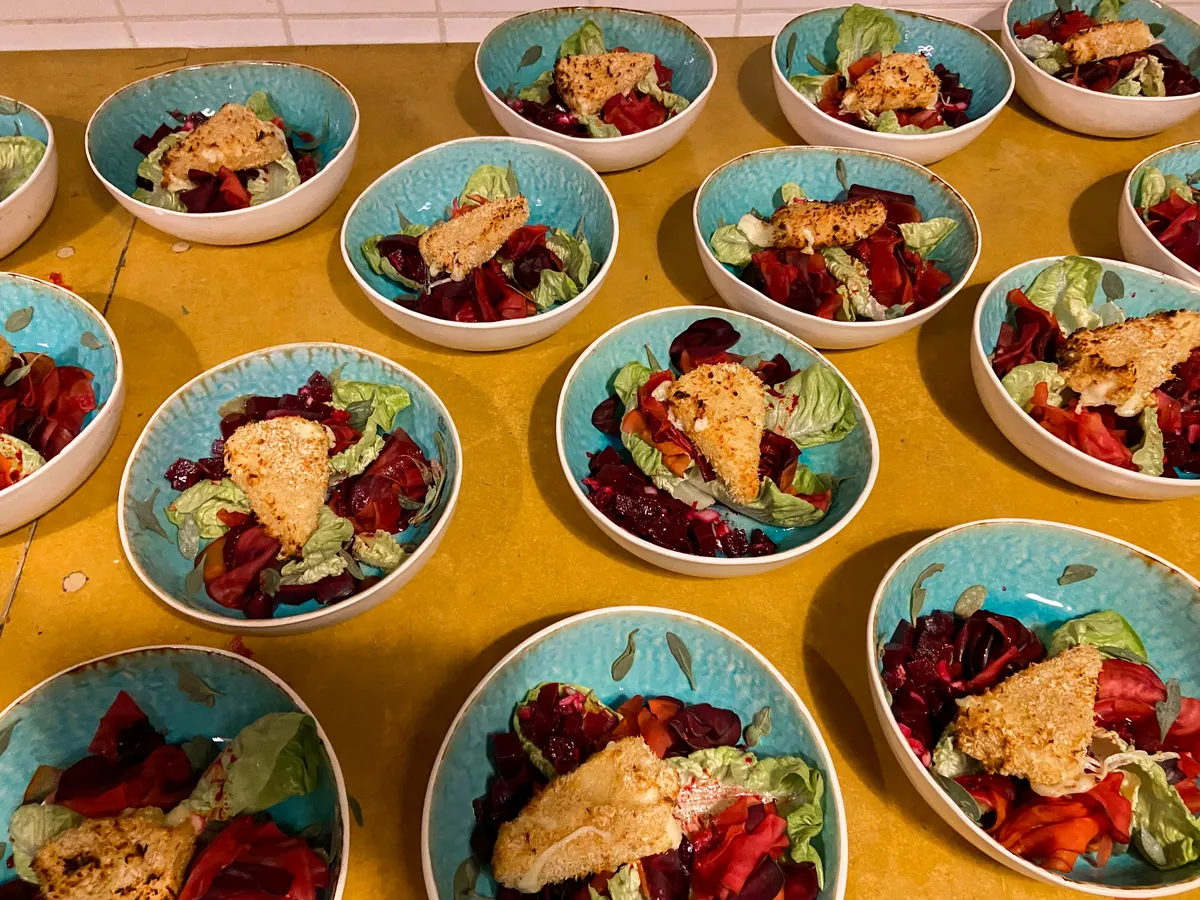 We got divided into three teams for the three courses. One group focused on the appetizer, one on the main course, and the last team oversaw the making of a dessert. However, Prepr employees are creative and enthusiastic, and we like to do things in our unique way. Most of us like to multitask and we can't sit still for a very long time. We're one big team, which meant by the end of the workshop everyone had helped everyone. The teams got mixed up, but it created an even better atmosphere for everyone to socialize and explore what was happening. Once the cooking had finished it was time to taste the goods!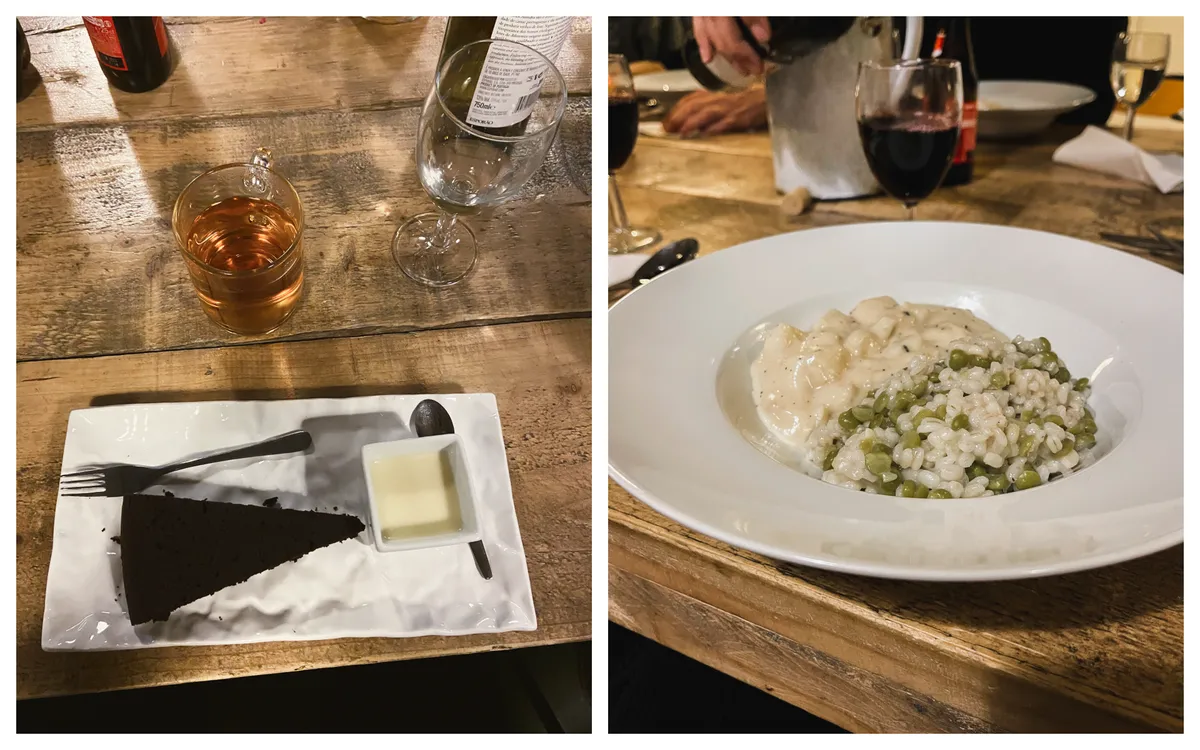 The food turned out even better than expected. Both the taste and presentation were great. The fact that we were all involved with the creation process of the food and knowing that everything was made with care, teamwork, and a great time, made it perfect. Throughout the entire day, there was a lot of chatting, laughter, and good old fun. A great way to bring the entire company together. Another successful Prepr social event had passed!